Next Level Classes
Check out our Next Level classes being offered
And sign up below!
Disciple Her—led by Rhonda Graham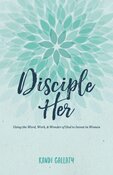 "Using the Word, Work, and Wonder of God to invest in women"
Join in with the group as they explore what it means to take Jesus' final command—to make disciples of all nations—seriously. This only happens in a discipling community. In this group you will be inspired, motivated, challenged, and equipped to be a disciple and fulfill your role as a discipler of other women.
Starts Wednesday, August 31st at 6:00pm
Be a Godly Man—led by Ryan Puls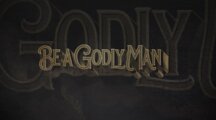 God has created men to have incredible strength. But today's culture has hijacked masculinity, distorting strength into passivity and abuse. In this video Bible study series, pastor Joby Martin invites men to embrace God's definition of masculinity and to step into His calling upon their lives to wield their strength on behalf of others. God has designed men to be protectors, providers, and defenders. When men act like men, everyone flourishes.
Starts Wednesday, August 31st at 6:00pm
DivorceCare - led by Lisa Rand

Divorce care is a 13 week workshop focusing on guiding and supporting people who are experiencing this life-changing event. Through a series of videos, group discussion, and a workbook, participants are guided along the path of recovery after separation or divorce. You will find comfort and hope in this group, which offers a safe place to ask questions, share experiences, and heal.
Start Wednesday, September 21st at 5:45p
Book cost $20 (scholarships available upon request)
Experiencing God: Knowing & Doing the Will of God—led by Pastor Rob
God is inviting you into an intimate love relationship through which He reveals to you His will, His ways, and His work. When you recognize where God is working, you can join Him in what He is doing. Carefully listening to His voice will anchor you in His plan and set you free to live it with boldness and freedom. Then you will experience God doing through you what only He can do.
Starts Wednesday, August 31st at 6:00pm
Book cost $15 (book not required to join class)
Finding I Am—led by Cy Bowers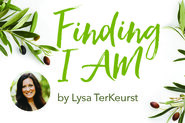 What's the deep cry of your heart? Jesus cares about your spiritual wrestling and wants to see you through it. Join Lysa TerKeurst in Israel to explore the seven I AM statements of Jesus found in the Gospel of John.
Starts Sunday, September 18 at 6:00pm
Please indicate if childcare needed